February 27, 2017
Constructing a Food and Travel Business Through Storytelling with Jodi Ettenberg [GWL 92]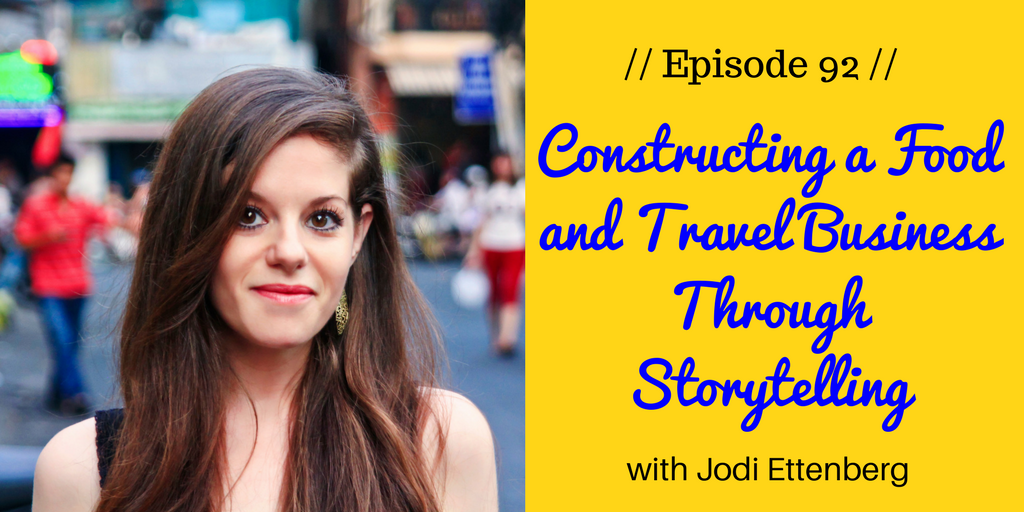 Podcast: Play in new window | Download | Embed
Subscribe: Apple Podcasts | Android | RSS
This is the last week of the Annual Listener Survey. Please share your thoughts to help improve the podcast here: www.bit.ly/2017gwlsurvey
My guest today is Jodi Ettenberg. In 2008, she quit her job as a lawyer and set off to travel to Siberia for what she believed would only be a year but 9 years later, Jodi is still traveling and eating her way around the world.  She documents her stories and experiences on her popular blog called Legal Nomads. Over the years, Legal Nomads has morphed into a business, with hand-drawn maps of food and courses about storytelling.
What we chat about in this episode:
why she decided to take a sabbatical from her New York law firm job
How Legal Nomads started off as a blog just meant for Jodi's friends and family and now consists of a thriving community
How she's growing her blog organically through community building, Instagram photos, and without website ads
How she built her business around storytelling and being paid to learn about various cultures
Why an elevator pitch is really not that important
How she had to let go of the fear of the unknown as well as lack of stability
What should be considered when making a huge life changing decision
Special discount code for Jodi's food maps is "JODIEATS"
Maps and other items can be found here.
Contact Information
Website: www.legalnomads.com
Instagram and Twitter: @legalnomads